About
The President's Cabinet consists of senior leaders from across the university who advise the president on short-, medium- and long-term issues, priorities and initiatives.
Dr. Kristina M. Johnson
President
Susan McGarry Basso
Senior Vice President for Talent, Culture and Human Resources
JR Blackburn
Chief of Staff, Office of the President
Chris Davey
Interim Vice President for University Communications
Michael C. Eicher
Senior Vice President for Advancement
Jessica A. Eveland
Secretary of the Board of Trustees
Anne Garcia
Senior Vice President and General Counsel
Jack D. Kasey
Senior Vice President for Administration and Planning
Dr. Bruce A. McPheron
Executive Vice President and Provost
Michael Papadakis
Senior Vice President for Business and Finance and CFO
Dr. Harold L. Paz
Executive Vice President and Chancellor for Health Affairs
Stacy Rastauskas
Vice President for Government Affairs
Dr. Melissa Shivers
Vice President for Student Life
Gene D. Smith
Senior Vice President and Wolfe Foundation Endowed Athletics Director
Dr. Morley O. Stone
Senior Vice President for Research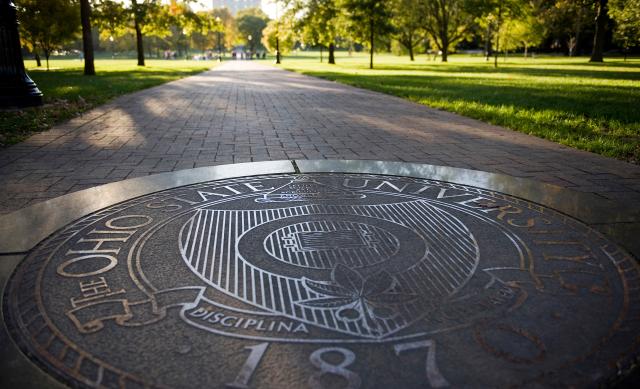 Leadership and Committees
The Ohio State University is a large and diverse institution that benefits from the insight and engagement of a variety of stakeholders.