About
The President's and Provost's Advisory Committee (PPAC) consists of faculty at The Ohio State University who hold the position of Ohio Eminent Scholar or University Distinguished Professor. The committee has a threefold mission:
To promote excellence in research and other scholarly activities at The Ohio State University
To support efforts by the Ohio State administration, faculty and staff to improve the quality and reputation of the university
To promote experimentation with changes that could enhance the functioning of the university in its missions of teaching, research and service
The PPAC carries out this mission through participating in activities that contribute its collective expertise to university-wide issues. Activities that support this mission include:
Review of draft documents that may have important impact on research and other scholarly activities
Meetings with high-level administrators
Monitoring of major change efforts at the university
Service by PPAC members on key task forces and committees
Preparation of white papers on issues of importance to the university
Barbara L. Andersen
Julia Andrews 
Michael G. Bevis
Janet Box-Steffensmeier
Gregory A. Caldeira
Ruth Colker
Carlo M. Croce  
Richard Dick
Liang-Shih Fan
Hamish Fraser
Avner Friedman
Fritz Graf
Dorota Grejner-Brzezinska
P. Christopher Hammel
Tina Henkin
Joseph P. Heremans
Wendy S. Hesford
Robert Holub
Brian D. Joseph
Janice K. Kiecolt-Glaser
A. Douglas Kinghorn
Christopher S. Kochanek
Bern Kohler
Rattan Lal
Clark Larsen
William Marras
Karin Musier-Forsyth
Susan V. Olesik
Stephen Osmani
Umit Ozkan
Andre Palmer
Geoffrey Parker
Richard E. Petty
James P. Phelan
Roger Ratcliff
Yasuko Rikihisa
Steven Ringel
Linda Saif
Frank Schwartz
Ness Shroff
Ellen Mosley Thompson
Lonnie G. Thompson
David Weinberg
Vicki Wysocki
Charles M. Atkinson
Gregory R. Baker
Bharat Bhushan
Marilyn B. Brewer
Martha Chamallas
James Cowan
Kevin R. Cox
Jennifer Crocker
Peter W. Culicover
Frank C. De Lucia
David Denlinger
Joshua Dressler
Prabir Dutta
David O. Edwards
Harvey Friedman
Harvey J. Graff
Ann Hamilton
Ulrich W. Heinz
Susan L. Huntington
George F. Martin Jr.
Noel Mayo
Terry A. Miller
Michael Paulaitis
Robert Rapp
George R. St. Pierre
Richard Steckel 
Julian F. Thayer
J. Robert Warmbrod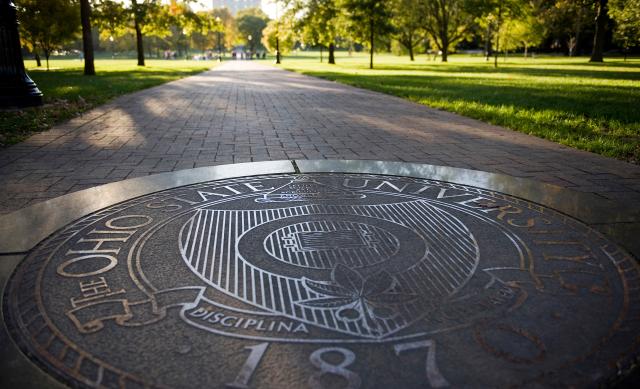 Leadership and Committees
The Ohio State University is a large and diverse institution that benefits from the insight and engagement of a variety of stakeholders.