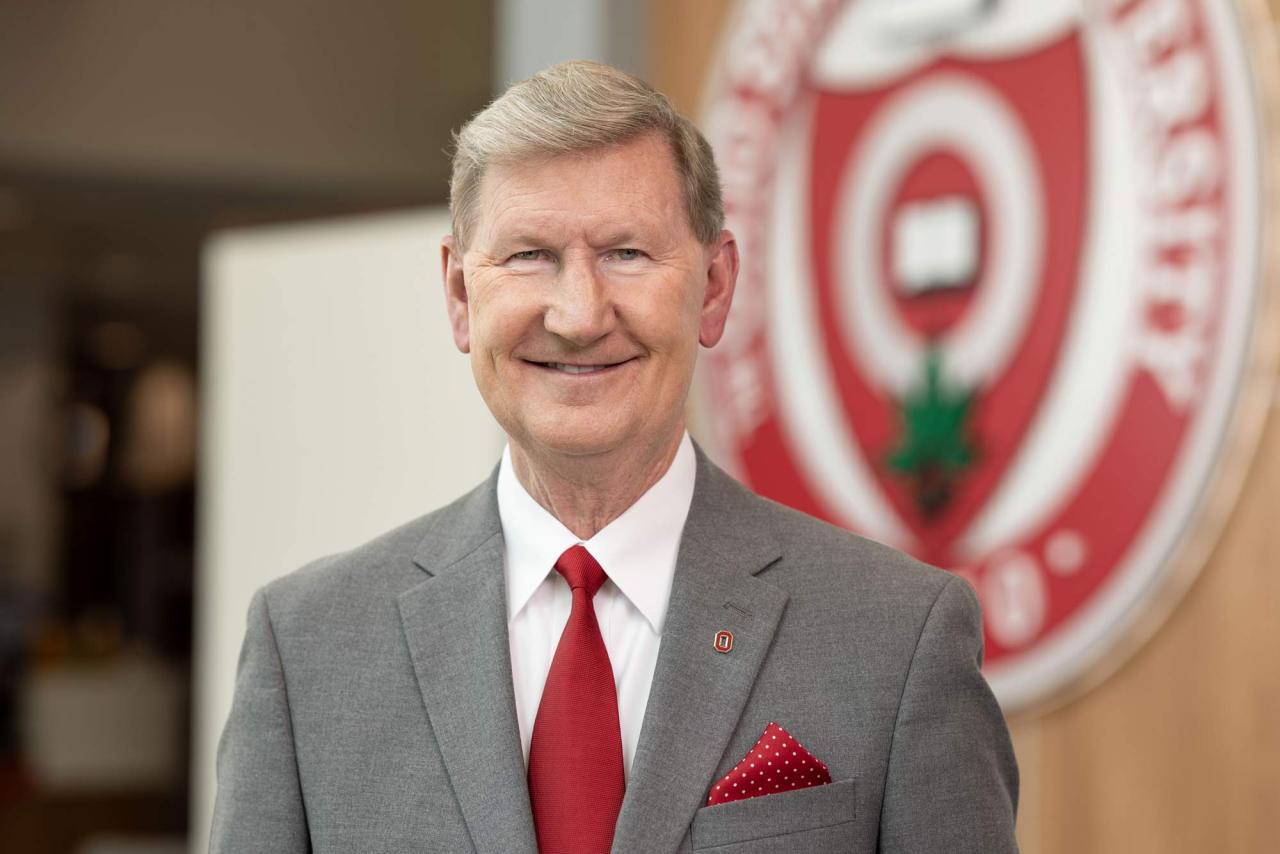 "I am immensely grateful for the opportunity to serve as president of Ohio State, an institution founded upon and well known across the globe for research, teaching and an enduring commitment to service. The work being done across Ohio and beyond to shape the future of research and innovation, workforce development, the arts, health care, college affordability and college athletics is remarkable. These are areas of particular passion for me, and I can't wait to begin my journey as a Buckeye."  - Incoming President Walter "Ted" Carter Jr.
Walter "Ted" Carter Jr. was appointed as the 17th president of The Ohio State University by the Board of Trustees on August 22, 2023.
He will begin his tenure at Ohio State on January 1, 2024.
As president, Carter will lead the state's flagship, public research university with six campuses in Ohio and a student body of almost 66,000. Ohio State's largest campus is in Columbus, the state capital and one of the fastest growing cities in the country. Additionally, the university has campuses in Lima, Mansfield, Marion, Newark and Wooster, as well as the nationally recognized Wexner Medical Center, a global research enterprise and leading athletics program. 
Currently, Carter serves as president of the University of Nebraska System, where he has focused on greater access and opportunities for the state's students and families. He launched the Nebraska Promise, a financial aid program guaranteeing full tuition coverage for low- and middle-income students, and implemented a budget plan that included a two-year tuition freeze. Under his leadership, Nebraska saw system-wide growth in enrollment, including record-setting gains among underrepresented students. Also during his tenure, Nebraska has been ranked among the world's top 100 institutions for earning research patents and launched plans for a major expansion of programs at the University of Nebraska Medical Center, as well as a significant enhancement of the medical center's presence across the state.
Prior to serving as president of the University of Nebraska System, Carter led the U.S. Naval Academy as its longest continuously serving superintendent since the Civil War. During his tenure, the Naval Academy achieved multiple top national rankings while setting institutional records for student success. Carter also previously served as president of the U.S. Naval War College in Newport, Rhode Island, leading 1,600 resident and 100,000 distance education students pursuing graduate-level education.
He is a retired vice admiral with 38 years of service and has logged more than 6,300 flying hours. Carter flew 125 combat missions in Iraq, Afghanistan, Kuwait, Bosnia and Kosovo. He received the Distinguished Flying Cross with combat distinction for valor and is a recipient of the Bronze Star. He holds the national record for carrier-arrested landings, with over 2,000 mishap-free landings.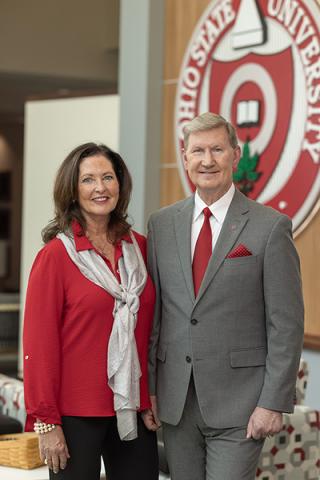 In 2022, Carter received the U.S. Naval Academy Distinguished Graduate Award, the highest honor bestowed upon academy graduates. Recognizing exceptional leadership and service, the award has been given to just 110 individuals, including former President Jimmy Carter and former Senator John McCain. He currently serves as the chair of the board of directors for the Daugherty Water for Food Global Institute as well as on the boards of the Naval Aviation Museum Foundation, American Council on Education, the Association of Public and Land-Grant Universities' Council of Presidents, the Big Ten Council of Presidents and Chancellors, and the U.S. Council on Competitiveness. By request of the Secretary of the Navy, he served in 2023 on the Naval Education Task Force, charged with delivering a strategic vision for the future of higher education in the naval service – including advancing the country's leadership in cyber security. 
Carter earned a bachelor's degree in physics and oceanography from the U.S. Naval Academy, where he played ice hockey for four years and served as team captain.
The son of an English teacher in rural Rhode Island, he met his wife, Lynda, at a hockey game while she was a student at the University of Maryland, where she graduated with a degree in sociology and statistics. In 2019, she received the Distinguished Public Service Award from the Secretary of the Navy for decades of outstanding contributions.
The couple has been married for 41 years and have two adult children, Brittany and Christopher.