The following message was sent to all Ohio State students, faculty and staff on Wednesday, October 6, 2021.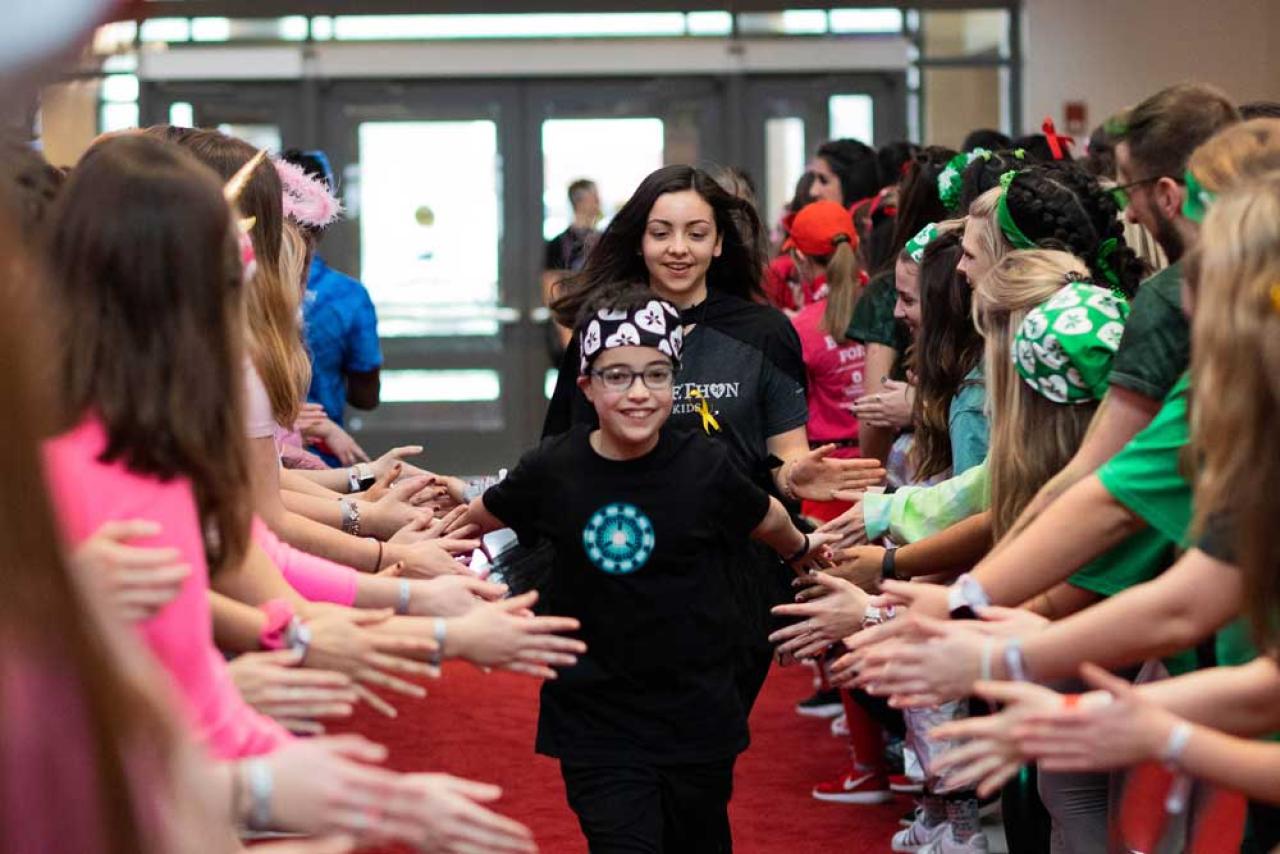 Dear Ohio State community:
Throughout the year, thousands of students across our university join together through BuckeyeThon to uplift children with pediatric cancer and blood disorders at Nationwide Children's Hospital. They do it by engaging our community, by fostering a spirit of service and philanthropy and, of course, by dancing.
Today, on BuckeyeThon's 2021 Day of Miracles, we invite you to join us in celebrating and supporting this extraordinary cause. All funds raised will contribute directly to helping kids and their families at Nationwide Children's Hospital. You can contribute to an individual student fundraiser or you can give to the general fund. No amount is too small to make a big difference.
Despite the challenges of the pandemic, BuckeyeThon raised more than $2 million last year to fund life-saving research, advance clinical care and provide vital support to children battling cancer and blood disorders. This year, with your help, they can do it again.
Thank you for your consideration, and thank you to the thousands of students who are doing all they can For The Kids.
Sincerely,
Kristina M. Johnson, PhD
President
Melissa S. Shivers, PhD
Senior Vice President for Student Life