About
The President and Provost's Council on Sustainability (PPCS) provides strategic advisement on the integration of sustainable practices, programs and projects throughout The Ohio State University. The council meets periodically to guide campus planning and program development, working with a network of university committees, offices and departments. PPCS members represent leadership in academics, research, operations, the medical center, athletics, student life and student government, joined in a shared mission and collective dialogue. The committee is chaired by Kate Bartter, executive director of the Sustainability Institute at Ohio State.
Chair, Executive Director, Sustainability Institute
President, Inter-Professional Council
President, Council of Graduate Students
President, Undergraduate Student Government
Chair, University Senate Faculty Council
Chair, University Senate Faculty Council on the Physical Environment
Regional Campus faculty member
At Large Faculty member
At Large Faculty member
At Large Faculty member
Associate Vice President, Facilities Operations and Development
Senior Administrative Director, Operations Facilities Support
Senior Vice President, Administration and Planning
Vice President, Athletics
Senior Vice President, Business and Finance
Senior Vice President, University Communications
Executive Vice President, Health Sciences
Vice President, Research
Vice President, Student Life
Vice President, Outreach and Engagement
Development
In 2015, Ohio State was affirmed as a signatory institution of the American College and University Presidents Climate Commitment, underscoring Ohio State's commitment to achieving greenhouse gas neutrality. Recognizing that the university must chart a more sustainable course without diminishing research progress, educational opportunities or personal safety, the President and Provost's Council on Sustainability involves campus leaders in collaborative sustainability integration. The PPCS actively oversees the development of plans to achieve sustainability goals including climate neutrality by 2050 and augment sustainability initiatives across the university. Critically important is the creation of a campus culture that embraces sustainability, communicates its benefits and rewards innovation. We are confident that the Ohio State community — our most powerful and renewable resource — can meet this grand challenge of the 21st century in ways that benefit both our campus and the world.
Activity
The PPCS provides input and strategic counsel on a wide variety of campus sustainability programs and projects, ranging from the creation of Ohio State Sustainability Goals in 2015 to the establishment in 2017 of a private-public partnership to manage university energy systems, including the implementation of energy conservation measures in campus buildings. All proposals for funding from the Ohio State Sustainability Fund (OSSF) are submitted to the PPCS for input prior to final decisions. Past projects include construction of a Compressed Natural Gas (CNG) fueling station to serve the Campus Area Bus Service (CABS) fleet of CNG vehicles; replacement of ineffective recycling panel signage with new more informative and uniform signage; and installation of a grind-2-energy system for food scraps. A project to assess the feasibility of using groundwater as a feed source for Mirror Lake has led to the installation of infrastructure to permanently eliminate the use of drinking water to fill the lake. PPCS members look forward to discovering new opportunities for Ohio State's advancement in sustainability.

Annual Reports
Ohio State Sustainability Fund - FY 2021 Annual Report
Ohio State Sustainability Fund - FY 2020 Annual Report
Ohio State Sustainability Fund - FY 2019 Annual Report
Ohio State Sustainability Fund - FY 2018 Annual Report
Ohio State Sustainability Fund - FY 2017 Annual Report
Ohio State Sustainability Fund - FY 2016 Annual Report
Ohio State Sustainability Fund - FY 2015 Annual Report
Involvement
The PPCS is dedicated to interacting with and aiding the broadest possible audience in the university community to advance current programs, foment campus cultural change and direct sustainable campus policy development. To apply for funding from the Ohio State Sustainability Fund, complete the Project Funding Request in the PDF package below and send it to sustainability@osu.edu. Sustainability Fund reporting requirements and project criteria are also in this document. For questions concerning the Sustainability Fund or the PPCS, please contact sustainability@osu.edu.

Sustainability Fund Reporting Requirements, Project Criteria and Funding Request
Ohio State Sustainability Fund: Funding Request Package (PDF)
University Sustainability Goals Project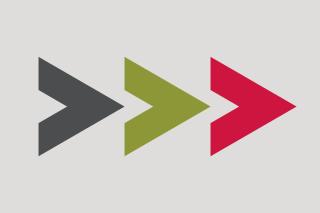 During 2015, following a request from the provost to the PPCS, the university developed strategic sustainability goals to support Ohio State's overarching core goals of teaching and learning, research and innovation, outreach and engagement, and resource stewardship. Work groups made up of PPCS members as well as a diverse group of faculty, students and staff members, and with university community input, collaborated to recommend sustainability goals in the four university overarching core goals. Visit the Sustainability Institute's website for more information about Ohio State's efforts in this area.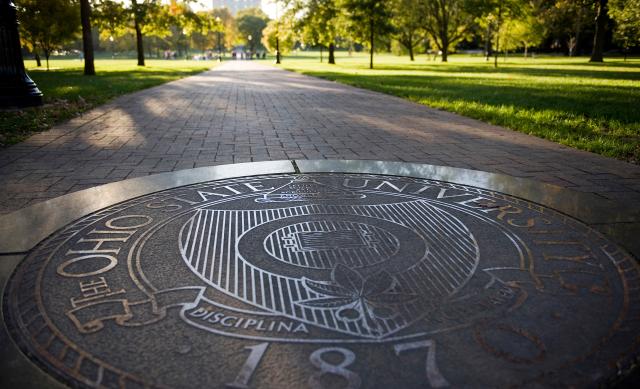 Leadership and Committees
The Ohio State University is a large and diverse institution that benefits from the insight and engagement of a variety of stakeholders.