The investiture of Kristina M. Johnson, PhD, as The Ohio State University's 16th president will celebrate the institution's progress toward greater excellence in academics, research and creative expression, entrepreneurship and partnership, and service to the state of Ohio, the nation and the world. 
What Is a Presidential Investiture?
The investiture of a president is a significant milestone in the life of a university – and one of the oldest and most treasured traditions in academia.
An academic procession takes place that includes delegates from other colleges and universities, trustees and university faculty and leadership. Marchers wear the academic regalia of their own institution. Accompanied by musical selections, the ceremony includes the processional, invocation, greetings from several university and community groups, oath of office, presidential address, singing of "Carmen Ohio" and the recessional.
Since its founding in 1870, The Ohio State University has now been guided by 16 presidents, each of whom has left a lasting mark on the history of the land-grant university.
About President Johnson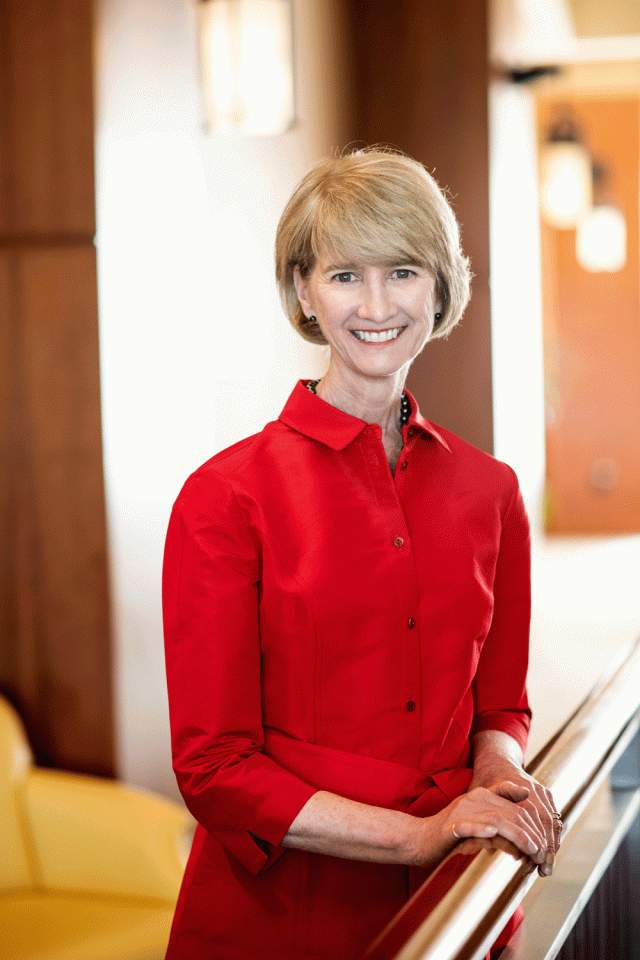 Kristina M. Johnson, PhD, is the 16th president of The Ohio State University. She brings to the university more than 30 years of experience and leadership in the academic, business and public policy sectors.
Dr. Johnson has close family ties to Ohio State and Ohio. Her grandfather graduated from Ohio State in 1896, played right guard on one of the early football teams and was a member of the Tesla Club. Family lore has it that Dr. Johnson's grandfather met her grandmother on the Columbus campus.
She previously served as chancellor of the State University of New York. Prior to that, she founded and served as CEO of several successful science and technology companies, served as undersecretary of energy at the U.S. Department of Energy and held academic leadership positions at institutions such as Johns Hopkins University, Duke University and the University of Colorado at Boulder.
Event Information
The presidential investiture of Kristina M. Johnson, PhD, will be at 1:30 p.m. on Friday, Nov. 19, 2021. The event will be held at Mershon Auditorium on the university's Columbus campus. A link to watch via livestream will be available closer to the event. 
We will communicate directly if plans must be adjusted due to university health and safety protocols.